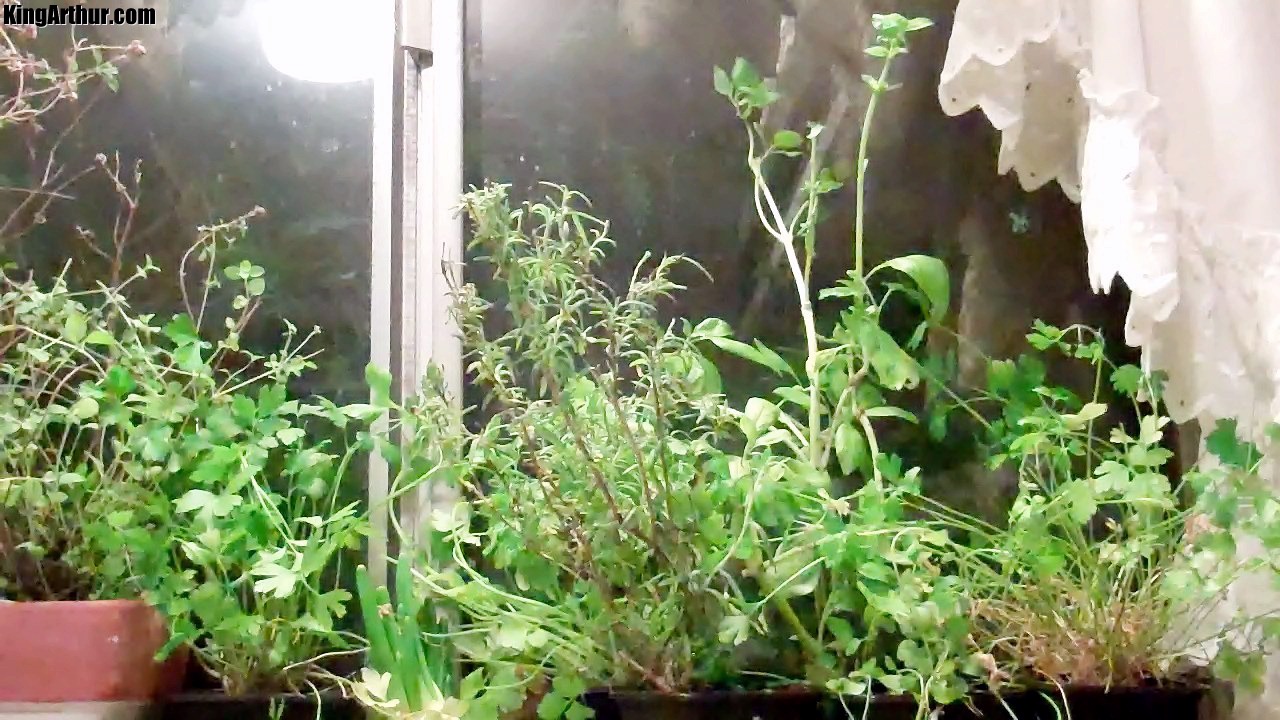 This is what I call the "Herb Insulation Air Purifier". It's very cheap and easy to use. As a matter of fact, it can pay for itself the first day.
On a cold day, it can insulate the window from letting cold air in or warm air out.
On a hot day, it can insulate the window from letting hot air in or cooler air out.
On every day, it can purify the air by adding O2, removing CO2, and emitting beneficial chemicals into the air for health and wellness.
On any day that you touch it, you will help prevent your own ills, as well as, the spreading of disease to others.
On the days you add them to your cooking, a metamorphosis and chemical reaction will occur that results in great things for your habitat and your diet.
Pictured in this Herb Insulation Air Purifier Mosaic (Healthy Snack) are parsley, rosemary, basil, onion greens, and oregano. Depending on the conditions and/or your appetite, any number of a herbs will do. The basil can't stand frigid temperatures, so it is best left on the inner side for the winter. Here the oregano has two generations yielding both dried herbs and added insulation. Some of the parsley is in the second year of its bi-annual life. The first-year undergrowth adds a nice low buffer of insulation. Soil that is exposed during the cold months is a great insulator, absorbs the heat from sunlight during the day and stores it into the night. (Foraging for Food in the Winter offers additional advice on cold weather herbs.)
Also recommend are a wide variety of lettuce, aloe, scallions, thyme, sage, spinach, and whatever you like to eat. During hot months, aloe and cacti do well. The cacti can also be used to help keep cats out of the planters throughout the year.
More Food For Thought:
Information on growing and finding your own food.
Important Facts About Chlorophyll
Window Sill Herb Garden
Minerals And Water
Safe Drinking Water
More on Foraging for Food in the Winter
© The Philadelphia Spirit Experiment Publishing Company
These graphics, images, text copy, sights or sounds may not be used without our expressed written consent.